Leadership Academy
Celebrating 10 Years of Developing Transformational Leaders in Aging Services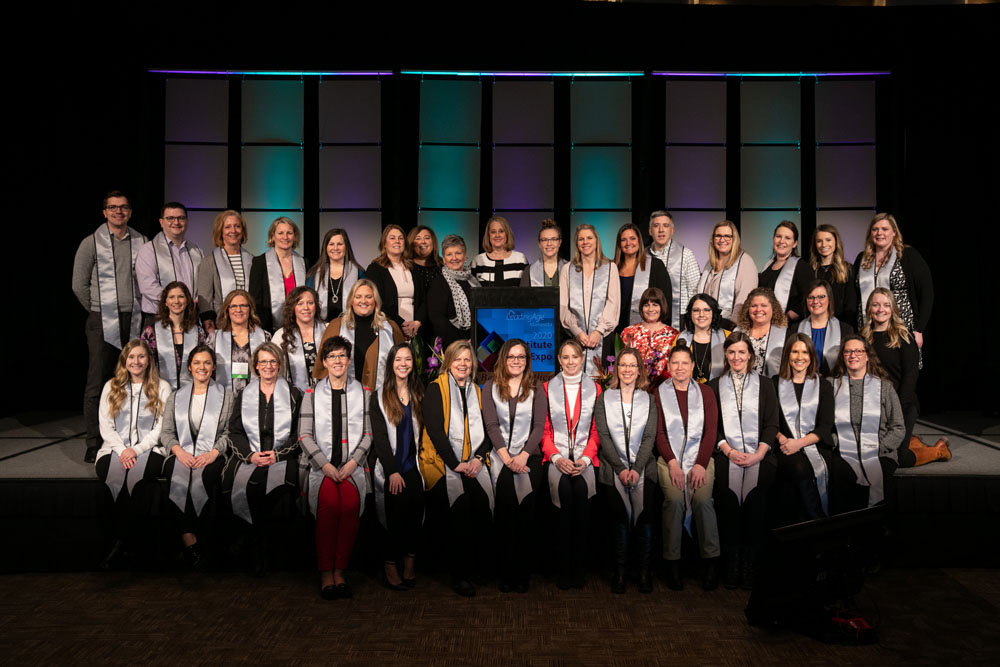 Congratulations to the 2019 Leadership Academy Graduates! 38 fellows completed the program and graduated at the 2020 Institute & Expo, capping a milestone 10 years of leadership development and 300 graduates of this unique program.
Our accomplished alumni represent transformational leaders who are not just responding to the changing times but who are driving positive change for their organizations and the aging services community.
The Leadership Academy Experience
Leadership Academy is not a class. It's an immersion experience that blends leadership theory, applied learning and personalized coaching. Fellows participate in a rigorous journey of interactive experience, self reflection, critical skill development and action learning.
2020 Applications Due Monday, March 2
Session 1: Authentic Leadership - May 13, 14
Session 2: Rethinking Thinking - Aug. 4, 5, 6
Session 3: Inspiring and Motivating Teams - Sept. 23, 24
Session 4: Transformational Leadership - Dec. 9, 10
Download the Leadership Academy program brochure here.
Preview the list of application questions here.
Each application requires a Statement of Commitment signed by the applicant and his/her sponsoring organization. Download the form here.
A limited number of tuition scholarships are available through the LeadingAge Minnesota Foundation. Apply here.
Application Deadline
Application must completed online by March 2. Applicants will receive notification of their acceptance status by April 3.
Evaluation/Selection Criteria
Class size is limited. All application submissions will be reviewed to assemble a class of Fellows diverse in life experience, leadership roles, geography, type of organization, and other unique characteristics. A committee of LeadingAge Minnesota member leaders and association staff will evaluate applications using the following criteria:
How well-defined, insightful and introspective is the leadership essay?
To what extent does the applicant possess the capacity to become a transformational leader?
How well does the applicant demonstrate a personal commitment to the field of aging services?
Questions? Contact Barbara Landeen at 651.603.3522 or blandeen@leadingagemn.org
Leadership Academy is sponsored by Annual Gold Sponsor Ziegler and Annual Bronze Sponsor Healthcare Services Group